STOVE TOP SAFE
Our Teapot Set Made from strong and durable borosilicate glass, it can withstand extreme hot and cold temperatures, our Tea Pot and coffee cups are microwave safe making it premium and high quality practical for use in every way, can be used on either electric or gas stove top.
ELEGANT HAND MADE GLASSES
Our Tea set for adults gives you ergonomic tea mugs that keeps the drink hot or cold for longer with insulating features. A truly unique design made from high grade borosilicate glass. Unlike other coffee cup set on the market ours comes with a handle for easy comfortable grip.
DESIGNER TEA POT
Tea Pot for Stove top plus 4 unique designed double wall glass cups, This is our own James Bentley design, this tea pot equipped with a removable stainless steel tea strainer to hold blooming tea, loose tea leafs & tea bags. The tea infuser is deep to go to the bottom so it is suitable if you are only making tea for one or 2 people
PERFECT GIFT
Nothing on the market is similar to our tea set, your friends with be amazed with is this gift set, suitable to everyone. Our box comes packaged in Styrofoam for protection. perfect for house-warming, daughter gifts, mom gifts from daughter, wedding gift , anniversary, mother's day gift, Christmas gift, New Year's gift. Suitable for all ages and families.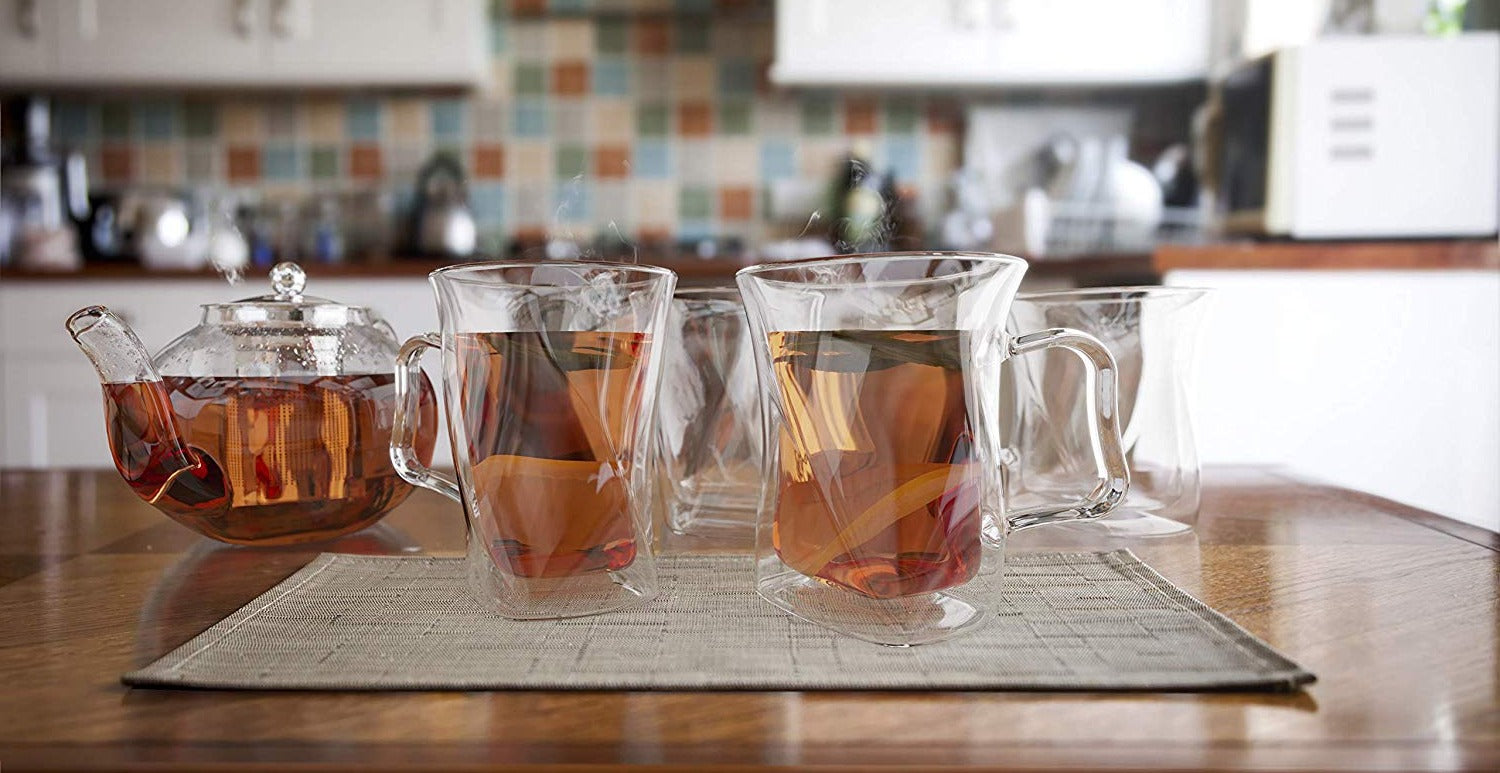 Free Return
Customer satisfaction is very important to us, We so confident in our product that we are giving you 100% a risk free purchase, if you are not 100% happy with our set, you can return it free of charge within 30 days. This tea pot set is designed to enhance your tea/Coffee drinking experience for ever.